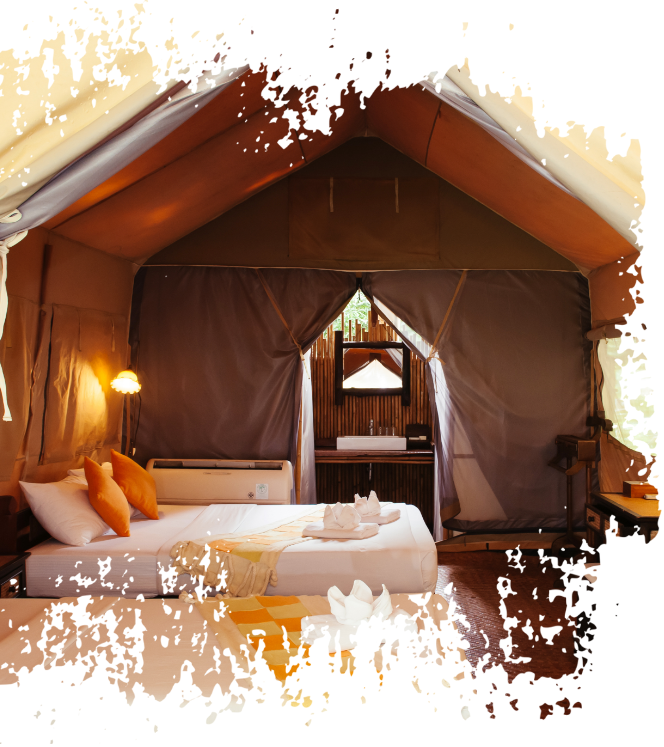 Yurts
Outdoor enthusiasts have quickly embraced the latest camping trend: overnight stays in a yurt. Our yurts are created by Yurta: an authentic yurt with an original contemporary design.
In the spirit of a tent, Yurta has no urban building features. It is designed to connect you with your natural surroundings. Every piece of Yurta is sourced locally within eastern Ontario or Western Québec. We support local suppliers and skilled workers who provide us with parts and materials.
Stay in 1 of 4 luxuriously styled and custom themed yurts.